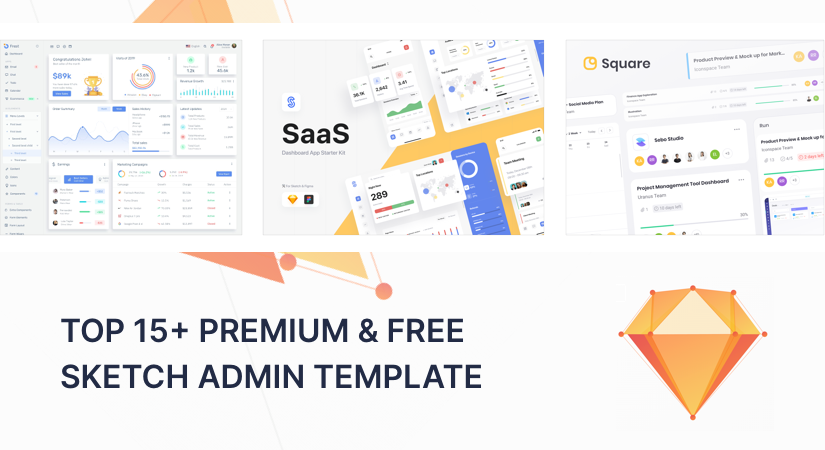 Hey there..!! Looking for a Free sketch admin template?😏
Yeah..!! You heard it right.😃. Free sketch admin templates…!!🥳 Well, in the world of web design, user interference and user experience is the topmost priority and why not..!!? After-all looks matters😎. Appealing templates attract both users and designers. That's why for a web designer and customer as well, a well designed and appealing admin template is necessary. Apart from this, in the past few years, the way web users interact with admin template data is changed so much. Clean and minimal yet graphically enriched design is trending everywhere. Advancement in every particular field is something you can not avoid either it is in technology or in appearance. And Sketch provides the best facility and helps designers giving a better look at the template by all means.
Sketch gives more powerful symbol features, better art-board organization, and a more intuitive interface. It also gives you access to hundreds of plugins and integrations that let you do everything from animating interactions to designing with live data.
We also have a great collection of  20+ BEST FREE & PREMIUM BOOTSTRAP UI KITS FOR 2021, TOP 10+ FREE AND PREMIUM SMART BOOTSTRAP ADMIN TEMPLATE for your upcoming project.
So, Let's look at some of the best Free Sketch Admin Template 

🤩

😎
Frest dashboard UI kit is compatible with Sketch, Figma & Adobe XD. It comes with a flexible & easy structure which will help designers to get started quickly. It also includes a well-documented file for usage. Super flexible, clean & minimal design with unlimited possibilities. It includes 5 layouts with organized layers structure, a Style guide, 50+ elements, 60+ components, 40+ charts, 2 dashboards, 7 Apps & many more. Frest dashboard UI kit design can be used for any type of web application: Project Management, eCommerce, CRM, Analytics, Fitness, or any custom admin panels.
Sketch, Figma, and Adobe XD
Clean & minimal design
Bootstrap grid Systems
Design system
Detailed UI
Organized layered sketch files
Trendy google fonts
Set of icons and many more.
Vyexy-Vuejs, React, HTML & Laravel Admin Dashboard Template is the all-in-one template. This template is highly responsive, clean, and well structured.  Vuexy bootstrap admin template is laced with Vuejs, HTML (bootstrap 4), PHP (laravel 6) and React (reactstrap). This graphically enriched smart bootstrap template is highly recommended by developers over the world for its user-friendly experience and speed. It is the most developer-friendly Vuejs+HTML dashboard. Which includes 100+cards, 50+ Components and many more.
Vuexy is RTL-ready and comes with UI/UX tools like Sketch, alongside many more amazing invaluable features, which make sure developers have the best experience. We've also equipped the Vuexy admin template with highly distinctive and useful tools such as fuzzy search, bookmarks, floating nav bar, dark and semi-dark layout options, advance cards, and charts.
Vuexy has some really good and eye-catching features:
6 Workable applications
Multi-lingual
RTL supported
Easy Navigation
Custom-Built
Light and dark layout And many more.
You can also check Free Sketch Bootstrap 5 UI Kit. Sketch Bootstrap UI Kit comprising of 300+ organized Bootstrap 5 components built with atomic design system & smart layout. Kick start your next Sketch project Just drag and drop pre-made components from the Assets panel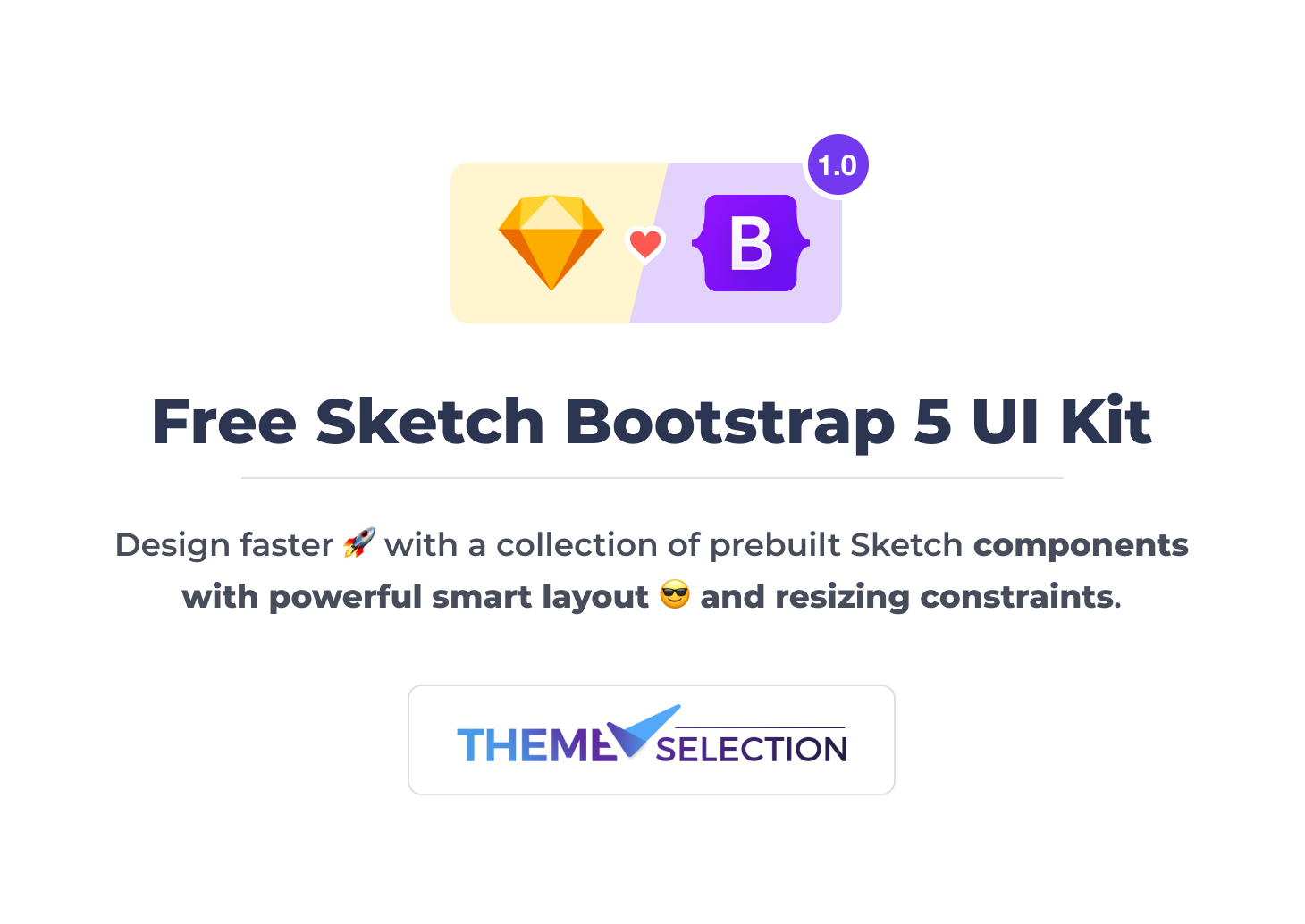 Features:
Smart Layout
Resize any components horizontally or vertically
300+ organized Bootstrap 5 components built with atomic design
Easy to customize
Big UI template is a combo of 3 different dashboards for different purposes. It comes with UI/UX tools like Sketch, Adobe XD and Adobe PS alongside many more features like charts, icons, and widgets. This free sketch admin template is highly preferable and easy to use.
Web Dashboard UI Kit is an admin dashboard kit for admin, user, and agents. It comes with some eye-catching features:
Suitable for Sketch & Figma
Light and Dark Version
72 responsive screens
Fully vector
Free icons
Dark dashboard gives access to use the design easily. It can be the good start for the beginners. Dark theme gives good  visual experience. It has charts, icons and other basic components.
Ooto dashboard template is a free set of 4 productivity dashboard. It is sketch supported. It is a multipurpose dashboard.
One sketch admin template is a free sketch admin template which comes with 3 layouts, variety of cards and widgets. It has clean and minimal design, and it is easy to use.
Material admin dashboard is supported by sketch and it is made with Material UI's components, React and of course create-react-app to boost your app development process. It is upoorted by Sketch.
Ad campaign Dashboard is the platform to track an advertising campaign on social networks. It supports Sketch.
HR management dashboard is A clean and modern management free sketch admin template dashboard. Which comes with cards, graphs and widgets. It has simple and clean design.
Great weekly planner dashboard UI Kit for Sketch. If you are looking for a new UI concept for your admin panel or dashboard interface. This free sketch admin template inspire you to create modern and minimal dashboard design. Show your time-sheet and statistics with style.
Data and analytics dashboard is one of the nice free sketch admin template, recommended for each and every business.  It has clean and minimal designs. It comes with charts.
Crypto dashboard is a complete solution for your crypto currencies ICO start up agency. I f you are looking to launch your ICO than this free sketch admin template is for you.
Beta CRM is a modern, clean and very detailed UI kit. We designed 185 beautiful web pages and mobile app screens. There are 200+ unique UI kit components, embedded icon fontto build your own SaaS dashboard, vector-based and easily editable. embedded icon font that you can easily replace. This UI kit is perfect for any SaaS projects, CRM Admin Dashboards, E-commerce and Sales management. See the live preview to explore all pages and screens available.
Some Other Key Features Are:
200+ unique components

Vector-Based & fully customizable

Web & Mobile versions

Free Google & Icon font

Supports Sketch, XD, Figma, PSD
Saas Dashboard App Starter Kit is designed to speed up creative process with 50 meticulously crafted templates for both web and mobile applications. It comes with 25 Screens (iPhone X Resolution), 25 Screens (Web 1440×1024), Pixel-perfect Design. It comes with features like:
Responsive Resizing

Supports Sketch and Figma

Global Text & Color Styles

Updated Frequently
Administrator is a complete design system. You get a fully customizable and ready-to-use collection of UI components, closely related to each other and combined on different levels, regarding systematic design principles. The ultimate tool to start designing in a system or boosting up your working process at any stage, from prototyping to stylization.
It comes with:
30 dashboards & 20 popover templates

Dark + Light Mode

200 Components

9 Content Categories

Organized layer & typography styles

For Sketch & Figma
Square dashboard UI kit is crafted with passion and deep precision, this kit dashboard has features that are very complete according to your product needs. Available in various elements for the needs of Project Management, Messaging Platform, Social Media Analytics, Sales Analytics, Job Search, Knowledge Base, Education, and Signup/Login Form. Made with a unique style using rounded corner shape & modern color scheme. Make it looks dynamic and matches with the current and future design styles.
Some other features are:
300 Screens

Desktop and Mobile

Available in Dark Theme

100% Color customizable.

Suitable for Sketch & Figma

Free font used
Conclusion
So, this is the collection of 15+ Premium and Free Sketch Admin Template With the best UI.  Each sketch admin template has unique layouts and features alongside beauteous designs. We hope this collection will help you to choose the relevant sketch admin template.
It will help you design better We prepared this list after going through a lot of research and after reviewing authentic developer's recommendations so that we can provide you the best sketch admin templates matching your requirements and needs.
After considering certain parameters like usability, compatibility, rich components, and elements, etc, the items jotted down in this collection. Cheers🥂
Please share your thoughts and inputs on the above list in the comment box below. Also, let us know if you have any other suggestions that should be on the above list.